We provide excellent transportation and tours for individuals, corporations, politicians, celebrities, business people, and groups. We take high priority in providing a clean vehicle as well as transporting you to your specific destination in a safe, but timely manner. Senate Transportation Services is a transportation and tour company that has exceptional drivers with reasonable prices looking first to satisfy and go way beyond our means for our customers. We are determined to providing consistent high class service that will exceed your every expectation imagined. Our companies impeccable service is available 24 hours a day, 365 days out of the year to accommodate your personal needs. When your traveling in the DC area or greater New York, why not travel in style and with the best that life has to offer, Senate Transportation Services.
"Honoring ALL who have risked it ALL for our FREEDOM."
-Senate Transportation Services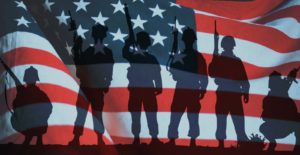 We provide discount transportation and private tours for anyone currently or previously serving in the US military.
Are you curious about our thoughts and opinions concerning the topics of the day? Follow us on Twitter and see what we're mostly interested about.